Cu Chi Tunnel half day tour
350,000₫
Time : 1 Day
Departure day : Everyday
Vehicle : New generation car
Hotline: 0971 606 357 - 0935 399 868
Mô tả
Cu Chi Tunnel half day tour
Cu Chi Tunnel belongs to the top 7 exotic tourist destinations in Southeast Asia and is among 6 artificial works of the world. Therefore, the tours to visit this place always have a strong attraction. The Sinh Cafe Tour would like to introduce to you the program to visit Cu Chi Tunnels, we have 2 times to depart the tour daily as follows:
Departure in the moring: 
8:00 am:Driver and tourguide will bring you from 172 Bui Vien to go Cu chi tunnel 1/2 day – This system was dug up by the National Front in the South of Vietnam during the Indochina War and the Vietnam War.
The system of tunnels includes infirmary, many rooms, kitchen, storage, office, underground road system.
The tunnel system is about 200 km long and has ventilation systems in the locations of bushes. Cu Chi Tunnels are built on the land known as "steel land", located at the end of Ho Chi Trail. Minh.
During the 1968 Tet Offensive, the National Liberation Front of South Vietnam used this tunnels to attack Saigon.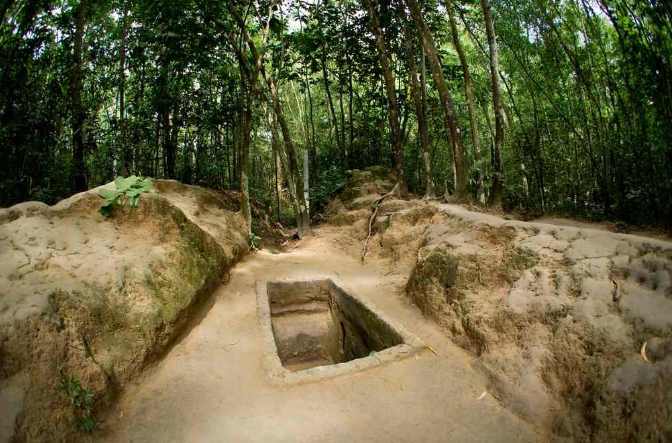 When you visit the Cu Chi Tunnels, you will learn how the old Vietnamese guerrillas built, lived and fought in the tunnels, saw precious documentary films about the war, about how Vietnamese people and soldiers have won modern weapons with modern national will.
In addition, after visiting, visitors can also enjoy specialty food "Cassava root of Cu chi" and drink leaf water, a dish has existed during the period of hardships of resistance of the Vietnamese heroic people.
To witness firsthand the rudimentary homemade weapons, bamboo shoot traps …, crawl in the tunnels, and see the locals make rice paper and rice wine.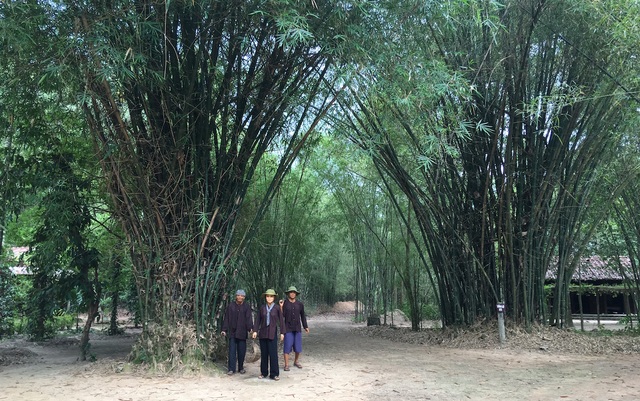 In addition, you also have the opportunity to shoot at the shooting range in the tunnel.
14h00: Come back to Saigon with Sinh Cafe Tourist .
Departure in the afternoon: From 13h30 till 18h with the same itinerary above.
Including: 
New generation of car
Tourguide speaking English
Entrance fee
Excluding:
Lunch
Personal nature, tips , drink
Noted:
Have to deposite before 1 day you want to go
Price :
Half day tour with big group ( 40 people maximum ) 350.000 vnd/ pax
Half day tour with normal group ( 20 people maximum ) 420.000 vnd/ pax
Half day tour with small group – free pick up and drop off in district 1 ( 12 people maximum ) 550.000 vnd/pax
Thank you and see you again!!!