VISIT BACH CODE NATIONAL PARK 1 DAY
650,000₫
Thời gian : 1 Ngày
Ngày khởi hành : Hàng ngày
Phương tiện di chuyển : Ô tô chất lượng cao
Hotline: 0971 606 357 - 0935 399 868
Mô tả
VISIT BACH CODE NATIONAL PARK 1 DAY
You join the Bach Ma National Park 1 Day Tour with The Sinh Tourist
07:30: Car and guide pick you up The Sinh Tourist at the hotel or rendezvous in Hue (hotel located in the heart of Hue City) and depart to visit Bach Ma National Park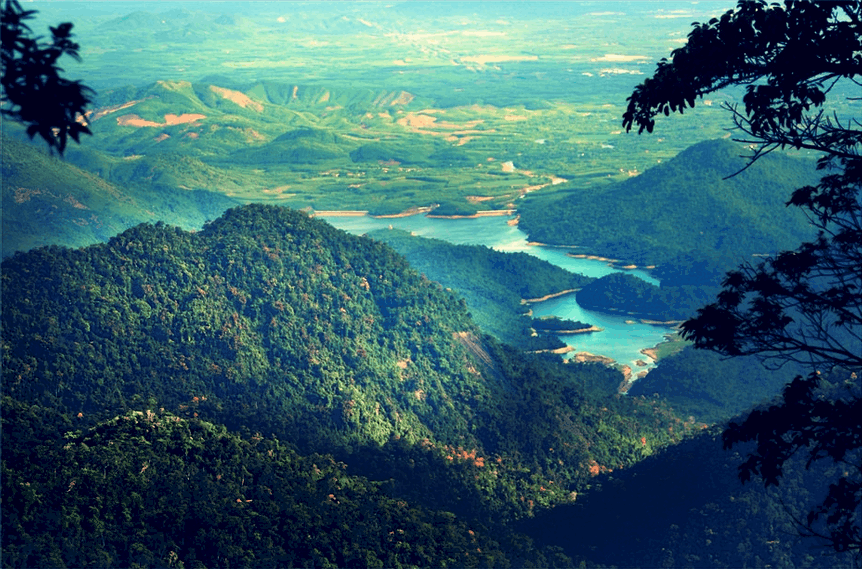 08:45: Arrive at Bach Ma National Park, visit the showroom of the National Park to learn more about the plants and animals living here.
09:30: Car drive you through the mountains, primeval forests to Morin Villa Bach Ma, from here you walk along the path of granite 800m up to Hai Vong Dai. At an altitude of about 1,430m above sea level, you can enjoy the breathtaking natural landscape of the mountains, the sea and the lagoon. The coolness of the mountain breeze, the rich taste of the sea breeze will bring you unforgettable moments.
You continue to visit Ngu Ho by walking in the forest for about 30 minutes (2km). Ngu Ho is a pool of 5 lakes at 5 different high points. A photo is necessary to save this beautiful moment. You rest, bathe in the lake and have lunch pinic on the large rocks next to the lake.
13:30: You walk about 20 minutes on the sloping road, through a green forest with many species of plants, you will reach the top of the majestic Do Quyen waterfall over 300m. Looking over the falls, you will see the mountains and forests coincide. Along the cliffs, the sides of the waterfall and the stream are many Do Quyen flowers that give red flowers in the spring. March every year is the season of blooming flowers, also an opportunity not to be missed to visit Bach Ma National Park in general and Do Quyen waterfall in particular. If you have enough health and time, you can climb down 700 steps to see the majestic beauty of this famous waterfall. Along with Tour 1 Day Bach Ma National Park
14:30: Get on the bus and back to Hue. On the way back, you will visit the Guan Yin Bodhisattva statue carved in white marble.
16:30: Arrive in Hue and drop off at hotel or at The Sinh Tourist Hue office. The tour ends.
Departure: 07:30 AM – Finish: 04:30 PM
TOUR PRICE: 650,000 VND / person
INCLUDE:
– Air-conditioned vehicles
– Picnic lunch
– Tour guide
– Entrance fee
– 2 bottles of water
NOT INCLUDED:
– Other services not mentioned in the program.
– Meals & drinks outside the program.
– Personal costs.
– Tips for guide and driver.
NOTE
– Bring warm clothes, water, hats, sunscreen, swimwear, towels and sunglasses.
– Price and tour schedule are correct at the time of printing and are subject to change without notice.
– Please do not litter, uproot trees, break branches or violate other prohibitions while in Bach Ma National Park.
– You need to note the signs and rules of visit.
Note: Prices shown below are subject to change due to single room / departure date.
Tour price for children from 2 years old to under 6 years old is equal to 75% of the adult price.
Công ty The Sinh Tourist thanks tou see you again !